The Minimillr range of CNC machines are designed, developed and manufactured by Zoytek Ltd. who are a small mechanical design consultancy based in Langport, Somerset in the UK. Zoytek was founded by Mechanical Design Engineer, Alan Quinn back in 2015 and became a Limited company in 2021.
Unlike some cheaper imported CNC mills, every Minimillr machine is fully assembled and hand build with care in our Somerset workshop. Machines use high precision linear rails with leadscrews for increased precision. There are no belts and rollers to constantly adjust. We test everything to make sure each machine is 100% ready for work.
The entry level product is the Minimillr 4015 and it has been in development for over 2 years before coming on the market in 2021. The range is expanding all the time and currently consists of the following models.
The Minimillr Range of CNC Mill/Routers
Model
Work Volume XYZ in mm
Bearings
Spindle
Minimillr 4015
400x150x70
Supported Rail on X
Round Rod and Ball Race
500W DC
Minimillr 4015PRO
400x150x80
Supported Rail on X
Precision Slide Y&Z
500W DC
Minimillr 6045PRO
600x450x75
Supported Rail on X
Precision Slide Y&Z
800W AC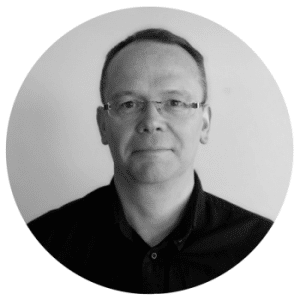 Alan Quinn
Director