Solid, accurate and ready for work.

Our desktop CNC machines come fully assembled and are compatible with Inventables Easel CAD/CAM software, as well as dozens of other software packages.
Each machine comes with tools, cutters and everything you need to get started right away.
Machines are built in the UK to order, to please enquire.
Check our YouTube channel for demo videos.
Meet the Minimillr Range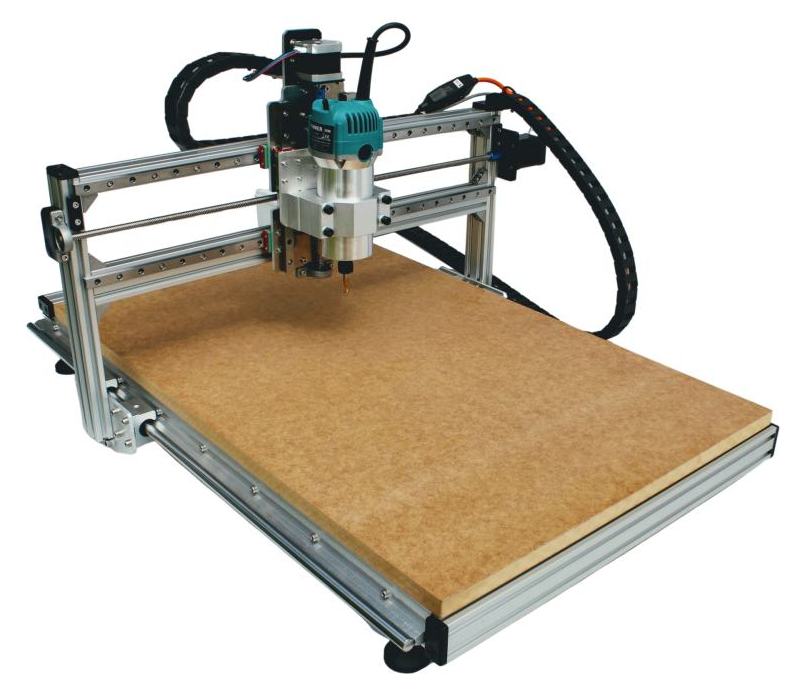 6045PRO CNC Router
Workbench Size Machine
Large cutting area of 600x450x75mm
MDF bed
AC 800W Spindle
Precision Linear Slides
Get Ready to Make.
A Minimillr is a desktop CNC router that can make your ideas and designs real.
Minimillr machines are tried and tested in machining parts from wood, plastic, foam and carbon fibre. They can also engrave and cut non-ferrous metals.
The 4015PRO has a cut volume of 400 x 150 x 80mm, while the larger 6045PRO can cut up to 600 x 450 x 75mm ready to take on a multitude of workpieces. All machines now use high precision linear rails on Y and Z axes for increased accuracy.
The Minimillr range of CNC routers have a compact footprint to fit on your desktop or workbench. They are the perfect for prototyping and crafting your ideas.
Minimillr's are compatible with the free and easy to use Easel , "The worlds easiest CAD/CAM software".
Training available. UK design and manufacture. Find out more!
Testimonials
John C
"Having bought several CNC for around this price I can say this is the best"
Phillip M
"Great. Easy transaction. Lots of help. 5 Star"

The Minimillr range of CNC machines are designed and developed by Zoytek Ltd. We are based in Langport, Somerset in the heart of the South West. Machine specifications are subject to change over time.